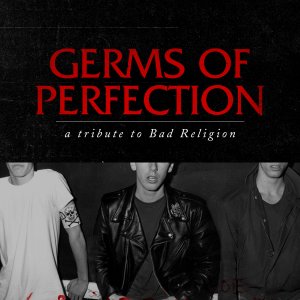 Everyone knows I'm a big Tegan & Sara fan. But do not be fooled, that does not mean I love everything they do. I was excited when I found out there was new material from the band to be heard. Excitement quickly morphed into fear when I learned that that new material was a Bad Religion cover.
Tegan and Sara are not new to covering tracks by rock icons, however, to this point rendering these songs in Tegan and Sara form seemed to have happened effortlessly. But, Bad Religion? Tegan and Sara doing Bad Religion-does not compute. My first thought/fear was "Oh no, they're going to suck the life out of this song". I mean for as punk/indie as Tegan's material can sometimes get she's never gone this far into this sound. If Sara was taking reign on the production then I expected an odd interpretation with random riffs and keyboards. I was probably sweating by time I pressed play.
Once I did hit play I was immediately pleased with what I heard. I heard lyrics. For what felt like the hundredth time when hearing a Tegan and Sara track my attention was pulled directly to the words being sung instead of how they were being sung. With punk rock music or any fast, high energy genre I listen to I find myself sucked into the vibe or the pace of the song. When this happens I forget to pay attention to the message. And the message Bad Religion is trying to get across here is painful and relevant and I'm glad Tegan and Sara recreated this song in such a way that the lyrics were what stood out above everything else.
Some might say my initial thought was correct, that they sucked the energy from the very aggressive, "Suffer", I disagree. Yes, Sara stripped it WAY down but she took what was left and turned it into a deeply moving, intense track. The track was already like this but this version is slow and lined with that signature Tegan and Sara heartbreak fans have come to love.
What we end up with is a powerful Bad Religion track translated by a once two-piece band that have become accustomed to using sad lyrics and acoustic guitars as emotional daggers-doing just that with this nearly-naked cover.
This cover is born of the new Tegan & Sara format; Finger picking, Vocal collaboration,
Con
keys,
Sainthood
synth and Sara's less quirky more sultry lead vocals.
Tegan and Sara covered Bad Religion and I liked it.