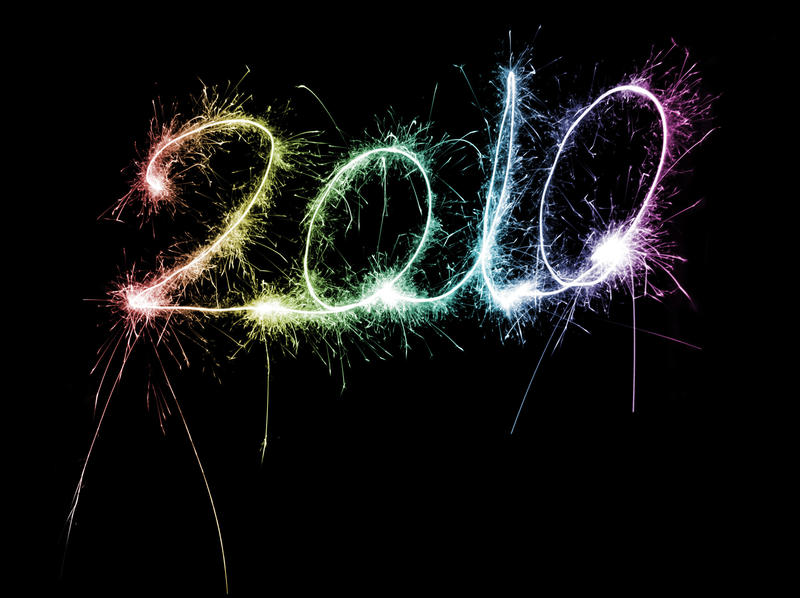 Hi, how are you? Hungover? Yeah...me too, crazy party last night dude! Ok, I was at work BUT I have had some crazy NYE throw downs (also, not true), so I know that at this moment the last thing you want to do is read some long drawn out blog post. I dig it! I dig the energy, how about a quick recap!?
Jan/Feb

: Tegan & Sara's Macbeth shoes come out a week early and
everyone's
all freaking out like "omg

omg they sold out!" "oh no Sara's are sold out in my size"! And I freak out and tell my friend Jaime to get me a pair of "Tegans" ASAFP!
March

: Thanks to a post by Trish Bendix on Afterellen.com I discover Sleater-Kinney who are now my favorite band!
I also attend my first Sick of Sarah show! Love at first face rock!
April

: Silversun Pickups release
Swoon
, which I will still not listen to for another four months so...moving right along!
And I now attend my first 'Cliks show!!! Which is a show I suggest you all go see at least once cause it's amazing. Lucas' powerful voice filling up an entire venue with his own shredding guitar as his only competition...brilliant!
May

: I see Sick of Sarah again! Also, excitement builds in the Tegan & Sara fan community as pre-production of what would soon become
Sainthood
begins!



June

: IT'S MAH BIRTHDAY!!! I get a tattoo, see An Horse AGAIN, TnS & Co. begin recording
Sainthood
and The Cliks release
Dirty King
!
Gossip also releases
Music For Men
with a delicious looking album cover might I add;-)
July

: Death Cab For Cutie puts on an amazing show at The Hollywood Bowl!
And you know who we haven't heard from in all of 5 minutes? That's right! Tegan & Sara were there too!
August

: Mutemath releases Armistice, one of the best records of the year! And I
finally
listen to
Swoon
which was released 4 months ago and was also one of the best records of the year. The TnS/Tiesto collabo, "Feel It In My Bones", makes it's debut on the interweb. I also posted my first interview ever to/for this blog with Lindsey Byrnes. O I saw Sick of Sarah AGAIN. This was a good month!
September

: Everyone had a birthday and Tegan & Sara (o look who's back) premiered 6 tracks off

Sainthood

to a VERY approving audience.
Footage from
http://youtube.com/wojo4hitz


OCTOBER

: BEST.MONTH.EVER. Went to see Sick of Sarah, yes, AGAIN! At that show I discovered The Action Design, and am still obsessed with them. I saw An Horse AGAIN, and Silversun Pickups for the first time ever and it was the best show I've been to so far!
After MUCH anticipation
Sainthood
is released!
November

: ....I got nothing...
December

: Ugh! Christmas music! JUST saying, not my thing. Not even Fucked Up can get me to voluntarily listen to a Christmas song. Not even when they have it action packed with awesome bands/singers! O yeah I need to throw some movies in here: Bitch Slap, Avatar, and It's Complicated are all "must sees" apparently.
A book I have to now recommend to everyone after reading it this month, 'The Lovely Bones'. Absolutely brilliant. It's very very very sad but an excellent read! I also recommend going to see the movie in theaters Jan. 15.
Well that sums up my year.

Obviously Tegan & Sara win for the "In Your Face" award. People always attack TnS fans by calling them obsessed. It's clear to me after experiencing my first full year as a fan that they are obsessed with their fans too. It's a mutual vibe. I can't think of another band quite as present as they constantly feel the need to be.
I need to read more this year. Any suggestions? I can count on one hand how many books I read this year.
New Music

: Expecting new music from Sick of Sarah, Kaki King and Nine Inch Nails this year! Pretty excited about that!